Our Valued
Partners
Our mission at FitSW is to provide the tools necessary to allow you to focus more on changing lives and less on managing administrative work. In doing so, we are also striving to help create a more accessible world of fitness.

Below are some companies we have partnered with because they share the same mindset and values that we do.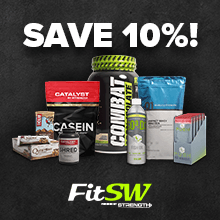 Strength.com
Save 10% at Strength.com with this referral link. FitSW has partnered with Strength.com to offer FitSW users 10% instantly off of all nutrition and supplement products. Strength.com brings you a wide range of premium products and brands that allow you to choose the supplements that are right for you. Our online store can also help you create a customized plan to help you meet your specific goals.
Origym
Get certified as a personal trainer and benefit forever. FitSW has teamed up with Origym School for Personal Trainers to provide their members with a lifetime 15% monthly discount on the FitSW software. Origym is a UK based school that offers internationally recognized certifications for personal trainers to conduct training both online and in-person.