The PAR-Q is vital to understanding whether or not you can train a client! That's why we make it easy to fill out and see the data.
How To Fill Out PAR-Q as a Trainer:
1.) Open the FitSW Android app and click the 3 horizontal bar icon in the top left of your screen (see image below).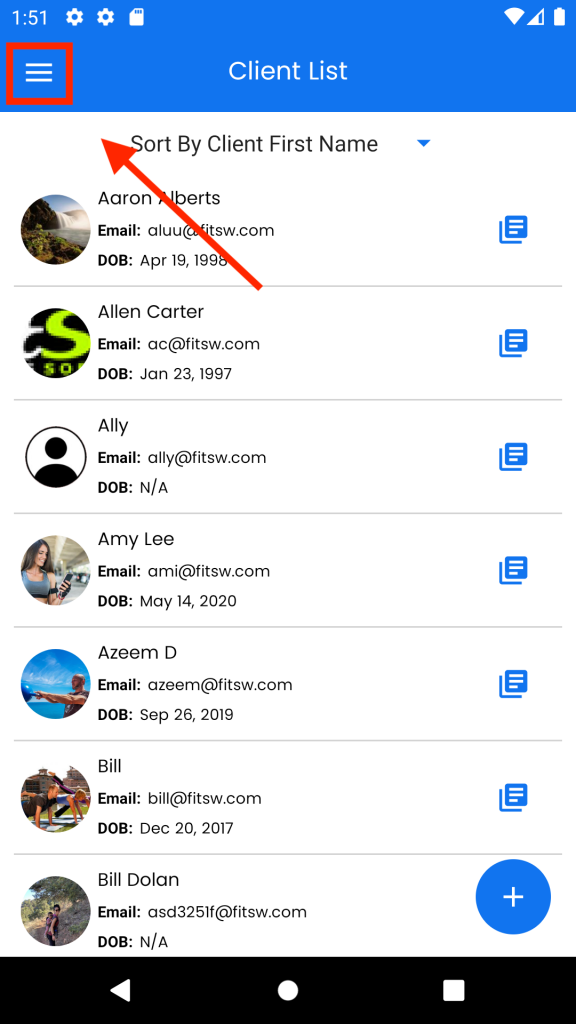 2.) Scroll down and find the PAR-Q tab. Next, click on the PAR-Q tab (see image below).
3.) Select the client that you wish to add PAR-Q data for.
4.) Enter in the data for the PAR-Q and then it's complete. Please note that your info will be automatically saved. There is no need to click any update button!
If you are a client and you want to enter PAR-Q data, the steps will be the same! The only difference will be that there will be no clients to choose from after you click on the PAR-Q screen.