You or your personal training clients can fill out the PAR-Q directly through our iOS app! To find out how (as both a trainer and client), check out the article below.
How to Fill Out PAR-Q as a Trainer:
1) Open your FitSW iOS app and click on the More icon in the bottom right portion of your screen (see image below).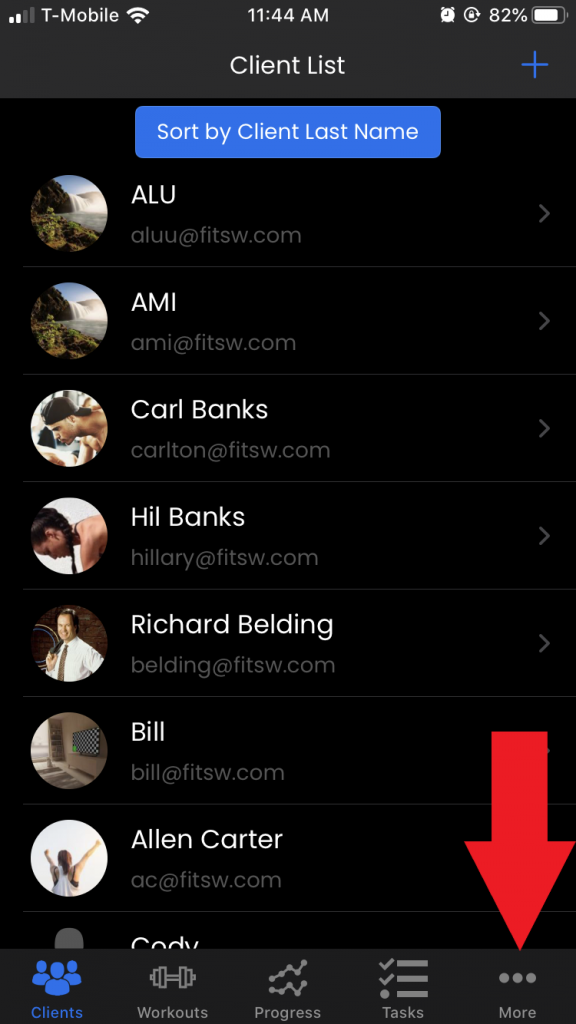 2.) Locate and click on the PAR-Q category while in the More screen (see image below).
3.) Client on the client that you wish to fill in PAR-Q data for.
4.) Fill in the data that you wish and your all set! Please note that the info entered is automatically saved. There is no need to click an update button.
If you are a client, follow the same exact steps to fill out the PAR-Q. The only difference will be that you will not select a client, the PAR-Q screen will automatically appear when you click the PAR-Q option from the More screen.