Your personal trainer can send you messages directly through the FitSW app!
To view messages that your personal trainer has sent to you, start off by clicking the More button in the bottom right corner of your screen. (See image below.)
Once you are on the More screen, click the Messages button. (See image below.)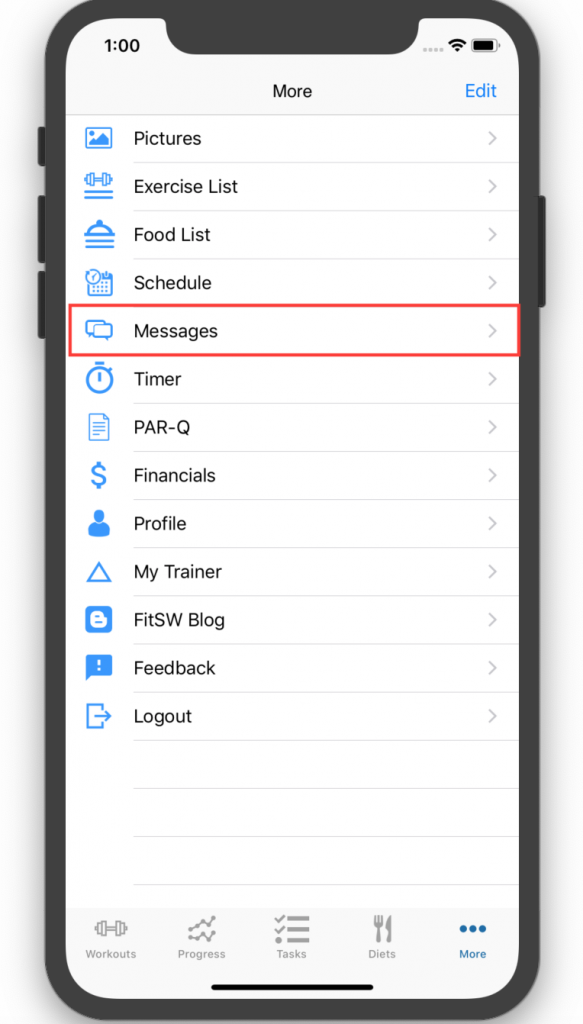 You will now be able to view all of the messages that you and your personal trainer have sent to each other.