Your personal trainer can send you messages directly through the FitSW app! To learn how to see these messages, check out the guide below!
To view messages that your personal trainer or fitness coach sent to you, click on the Trainer Icon button in the bottom right portion of your screen. (See image below.)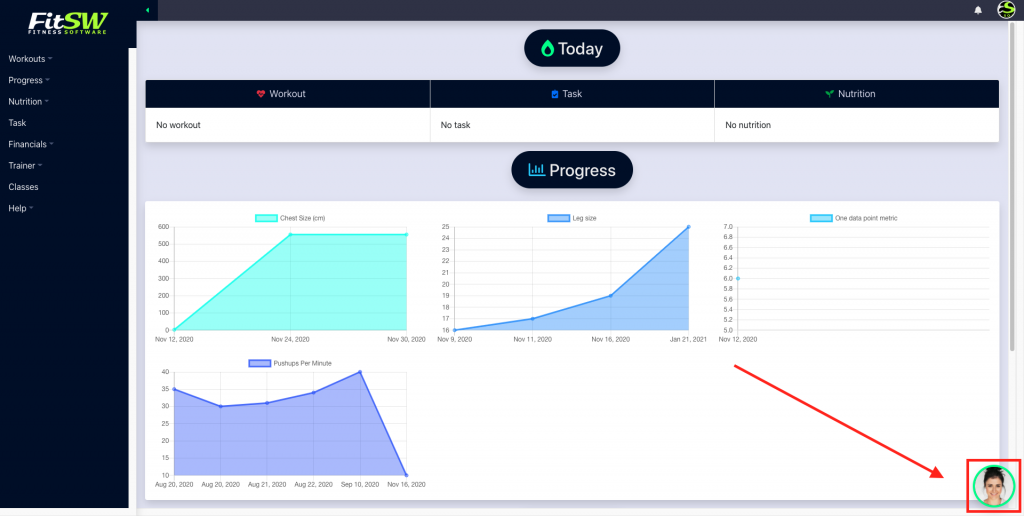 After you click on the Trainer Icon button, you will be able to view all of the previous messages your personal trainer has sent to you. You can also send them a message here as well.