You can add, edit, and compare progress photos with the click of a button!
To view your clients' progress pictures, click on the "hamburger icon;" then, click Pictures.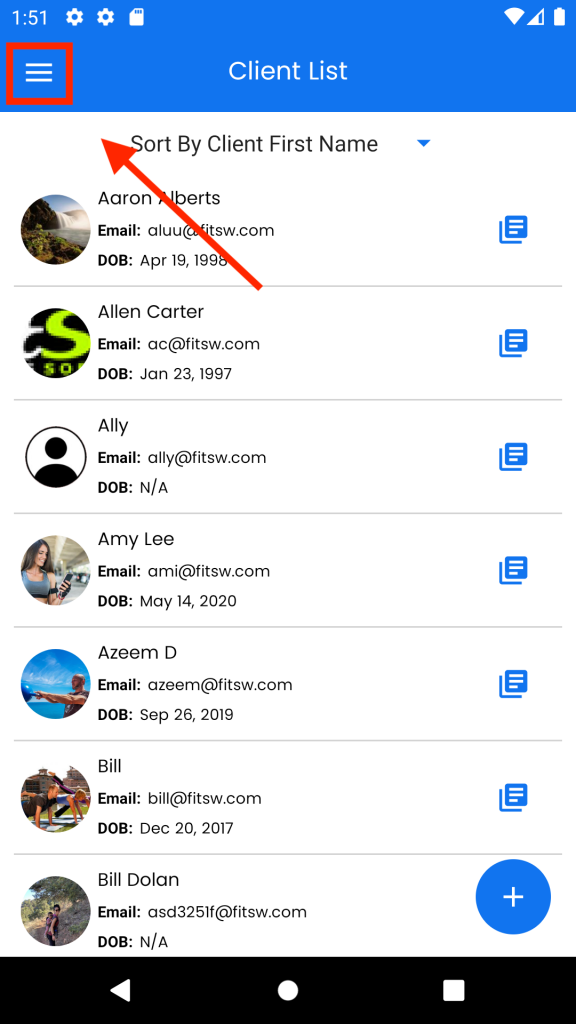 Once you are on the Pictures screen, select the client you would like to view or add progress photos for. If you would like to add a photo, click on the + in the bottom right corner of your screen. You would like to see or add comparison photos, click on the Comparisons button in the bottom right portion of your screen.