Need to create a workout similar to one you've already created? Scroll through to find out how to copy an existing workout from one client to another or even to the same client.
To copy a workout, start out by pushing the "hamburger icon" and click on the Workouts.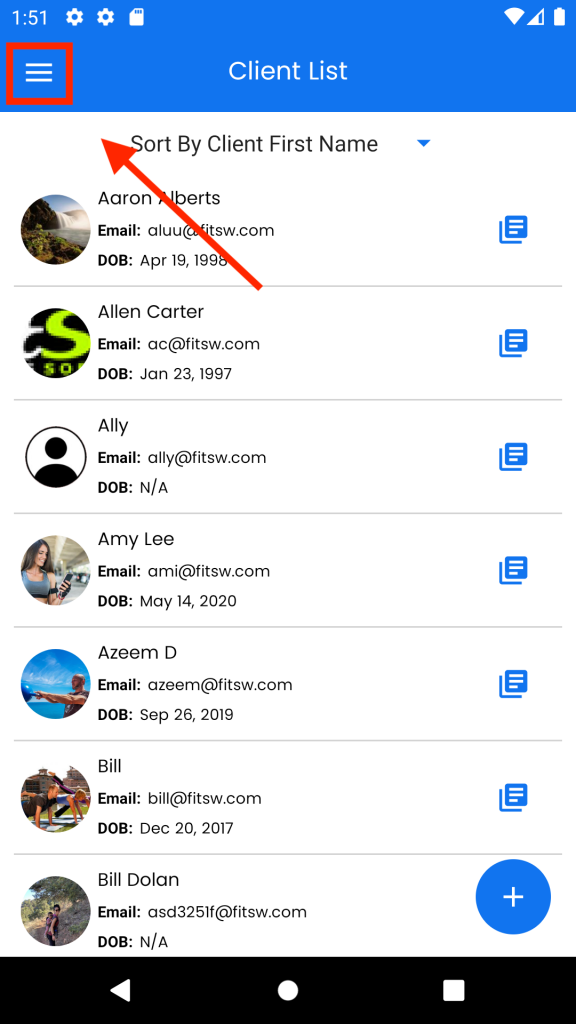 Once you are on the workouts page, click the client that you want to copy the workout from, the favorite workout you want to copy, or the workout from the all clients tab that you want to copy.
For this example, let's click on one of our clients.
Then, click on one of the workouts.
Now, you should be able to see the workout details, where there should be the Copy button right next to the e-mail button.
Click the copy button.
Next, click the client you want to copy the workout to the my favorites category, or to the all clients category. After you have chosen your desired location, click the Copy button in the top right portion of the screen.