Need your client to upload progress pics or do something else? Assign a task to keep them on track.
To add/view your client's tasks, click the "hamburger button," then click the Tasks.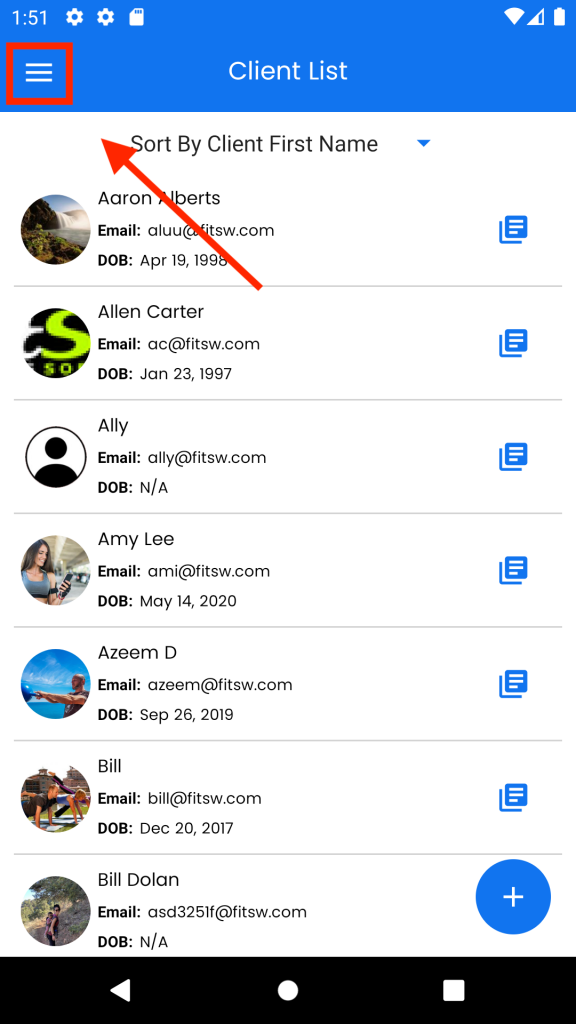 Choose the client you want to create a task for.
Click on the + button on the bottom right corner and input the necessary information. Push the check mark button to finish this process.
To edit an existing task, start out by clicking on the task you wish to edit. Edit the information you would like to change and then click the check mark button in the top right corner of your screen.
You can also email tasks easily by simply clicking on the task and clicking the Email icon on the right side of the screen.