Need to share some extra info? Go ahead and send all the links to your heart's desire in chat.
On web, simply open the chat feed with the client you wish to share a link with.
Find the chat feed by looking at the client's card in your trainer dashboard and clicking the three dots on the far right side.
Once you click the three dots, then more options will appear. Click on the green message bubble option to make the chat feed appear.

When the chat feed appears on the right side of the screen, you can type out your message and simply copy and paste the link into the message. The link will not become live until the message is sent.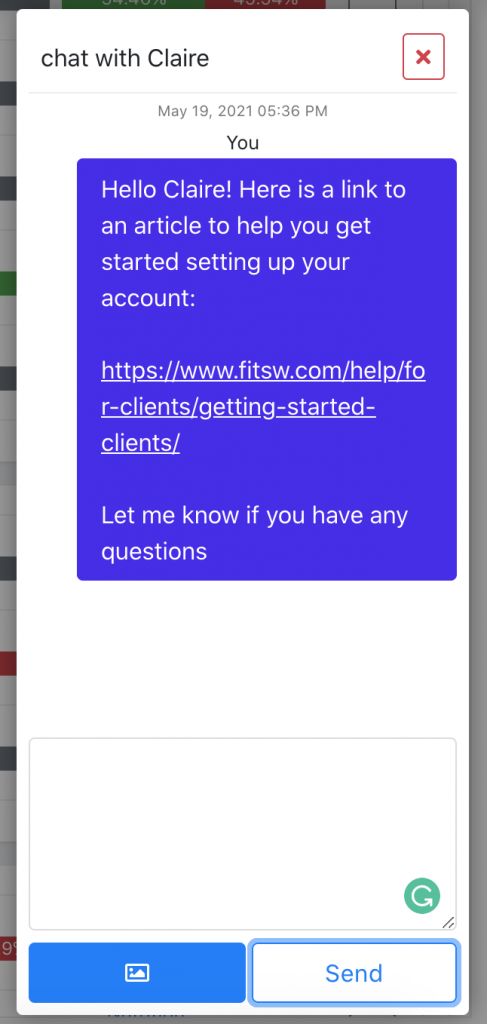 You can also type out a link with the www.____.com formula to send your clients a working link to a website.